The upcoming anime Back Street Girls: Goku Dolls, based on a manga by Jasmin Gyu, has revealed that the voice actresses Yuka Nukui, Kaori Maeda, and Hikaru Akao, who are voicing the characters Airi Yamamoto, Mari Tachibana, and Chika Sugihara respectively, will release an album titled Goku Doll Musicas the unit Goku Dolls Nijigumi on 29 August 2018.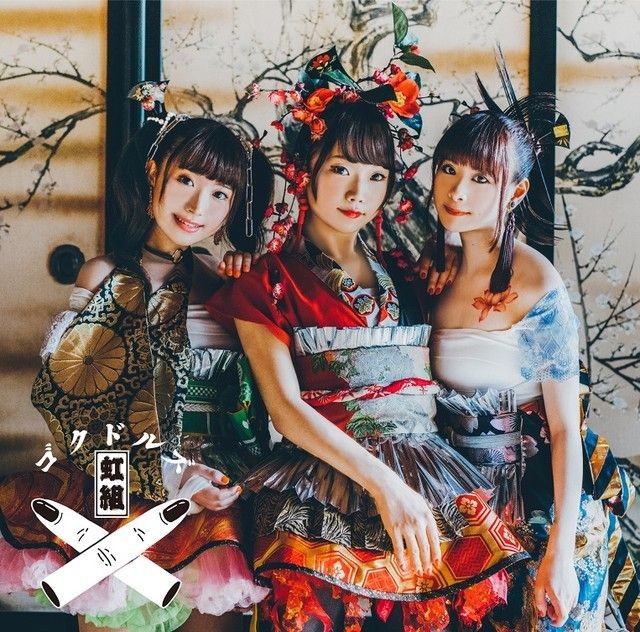 The album will include a total of 11 songs, including the opening theme 'Goku Dolls Music', which Masayoshi Ooishi composed, the ending 'Hoshi no Katachi', which was written by CHI-MEY with lyrics by Taku Inoue, and the insert song by Gesshokukaigi. In addition, the first press limited edition will come with a DVD of a documentary in which we can see the shooting of the jacket and Ooishi in the studio directing the girls during the recording of the song and watch them during their dance lessons. To promote the album, a video with the TV size version of the opening theme and a comment from Ooishi was released.
Back Street Girls: Goku Dolls will start airing on 4 July 2018 1:00 (JST) and follows three gangsters who undergo sex-reassignment surgery to become female idols. Daisuke Ono, Satoshi Hino, and Kazuyuki Okitsu will voice the male versions of the main characters called Kentaro Yamamoto, Ryo Tachibana, and Kazuhiko Sugihara respectively. Their producer Inugane will be voiced by Keiji Fujiwara.