A prominent part of Japanese culture is monozukuri (literally, "thing making"), wherein Japanese people take pride in carefully crafting products. Although the term commonly appears alongside traditional Japanese items such as paper fans or pottery, the concept can also apply to goods produced for the anime and popular culture industries. The otaku market brings in a large part of its revenue through merchandising.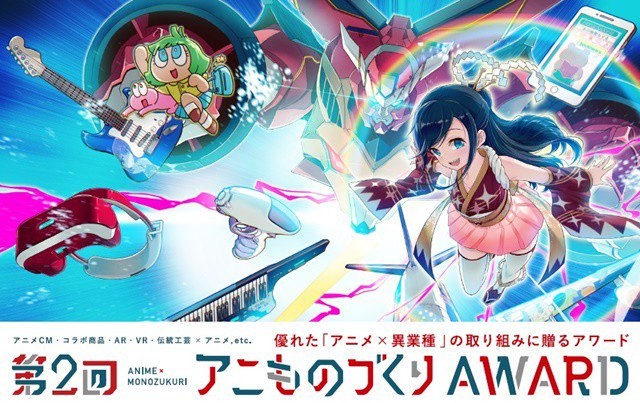 The Animonozukuri Awards honor the art of monozukuri and its place in the otaku-verse by highlighting collaborative products and promotions. This year expanded the four original categories, Animation Commercial, Content Collaboration, Original Content, and Craft Design, with the addition of Overall Grand Prix, International, Technology and Innovation, and the special Masao Maruyama Prize. Categories include Gold, Silver, and Bronze awards.
Sword Art Online's collaboration with IBM took the big prize in the Overall Grand Prix category. The technology company paired up with the popular anime series to create a virtual reality demonstration titled "Sword Art Online: The Beginning."
Those who participated in the demonstration were able to scan their bodies, which were then rendered as 3D avatars for the demonstration. Users were then able to manipulate their in-game avatar using a variety of hardware, including an Oculus Rift (Developer Kit 2) for head-tracking and VR visuals, Leap Motion and Ovrvision for hand manipulation, a Microsoft Kinect 2 for body movement, and special footwear to detect foot movement. The hardware was labeled "Nervegear Prototype." "Nervegear" is the name of the virtual reality hardware used by the characters in the original Sword Art Online story to interact with the game.
The Award committee acknowledged the collaboration as one that both seems natural given the content of Sword Art Online, shows great attention to detail, and also translates outside of Japan easily.
The Animation category awarded the Kemono Friends Donbei Kitsune Udon commercial for Nissin Foods with the Gold prize, the third part of the Fastening Days anime shorts for zipper maker YKK with the Silver prize, and the Kemono Friends JRA collaboration with the Bronze prize.
Sword Art Online's collaboration with IBM also took the Gold prize in the Content Collaboration category. Rohto Pharmaceutical's Slime Eye Drops, in collaboration with the 30th anniversary of the Dragon Quest game franchise took Silver, and the King of Prism character panel rental service took Bronze.
The rest of the winners are:
Original Content Category
Craft Design Category
International Category
Technology and Innovation Category
The special Masao Maruyama prize went to True Spirit Tobacco for its American Spirit Organic Reef ONE Sustainable cigarettes.