The trend of virtual YouTubers, who are typically 3D moe girl characters with hidden true identities, is taking off in Japan. As of March, more than 1,000 registered accounts were reported. It doesn't look like the craze will be slowing down any time soon, and various companies, including game developers, are trying to climb onto the bandwagon.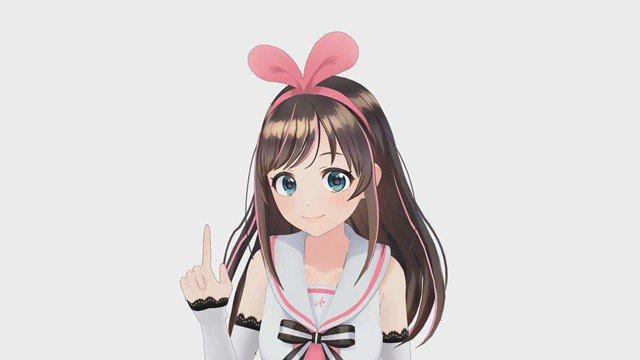 Japanese Internet media company GREE, known for its social network service and smartphone games, recently got in on the action. The company announced on April 5 that it is launching a virtual YouTuber business venture and establishing a new subsidiary. In one to two years, the company plans to invest 10 billion yen (about US$93 million) in the project.
The new Wright Flyer Live Entertainment company was officially established with a 100% investment from GREEon April 13. The company plans to cultivate and manage the talents of virtual YouTubers, as well as produce video program projects. The company will utilize GREE's expertise in gaming and virtual reality technology, and it plans to proactively invest in creators and startup companies.
Meanwhile, existing virtual YouTubers are continuing to expand their horizons beyond online streaming. Dennō Shōjo Siro, one of the most popular virtual YouTubers, made her broadcast television debut as host on TV Asahi's Saiki-Do program on April 9. Kizuna Ai (seen above), the "(self-proclaimed) world's first virtual YouTuber," received her own television program that premiered on April 6. Kizuna Ai also voices Administrator B (Okame) in the Magical Girl Site television anime, which premiered on the same day.
Just like real-world idols, these rising stars will increasingly need talent agencies to manage and foster their success. DUO's new virtual YouTuber management agency ENTUM is rising to the occasion. The company launched on April 9, and Mirai Akari announced her new affiliation with the agency the same day.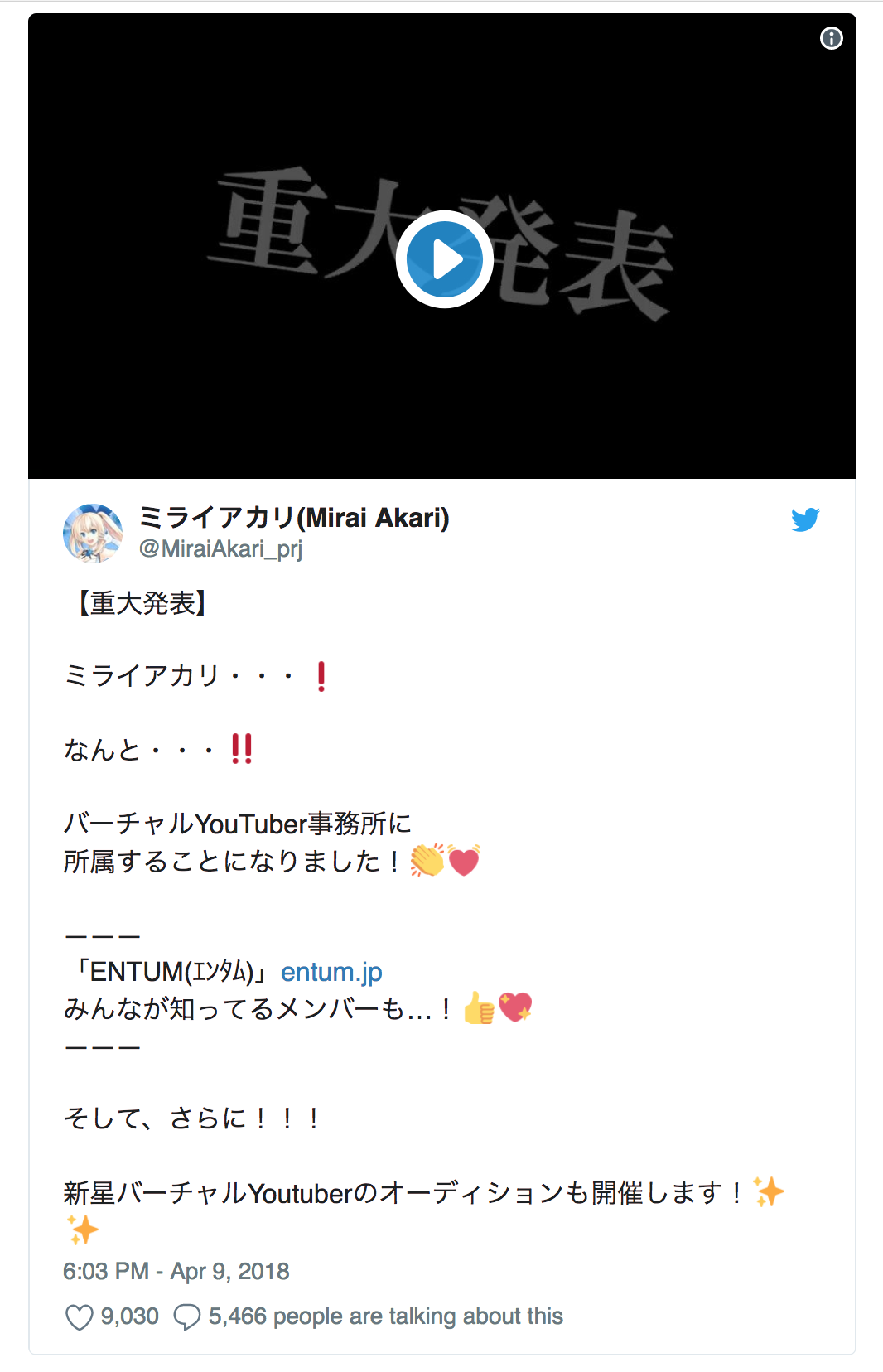 ENTUM's mission is to "discover sleeping talent," and it aims to help its creators show off the best of their abilities. Additionally, the company will work on collaboration video projects, produce events and merchandise, provide an address for fans to send letters and gifts to, offer educational opportunities and equipment, manage business discussions with clients, and offer exchange meetings for fellow creators to strengthen the community.
Apart from Mirai Akari, the other virtual YouTubers who signed on with ENTUM are Nekomiya Hinata, Yomemi, Todoki Yuka, and Mochi Hiyoko. As the virtual YouTuber trend continues to develop, other top stars like Kizuna Ai, Kaguya Luna, Mirai Akari, and Dennō Shōjo Siro could be next in line to join them.